Low carbon technology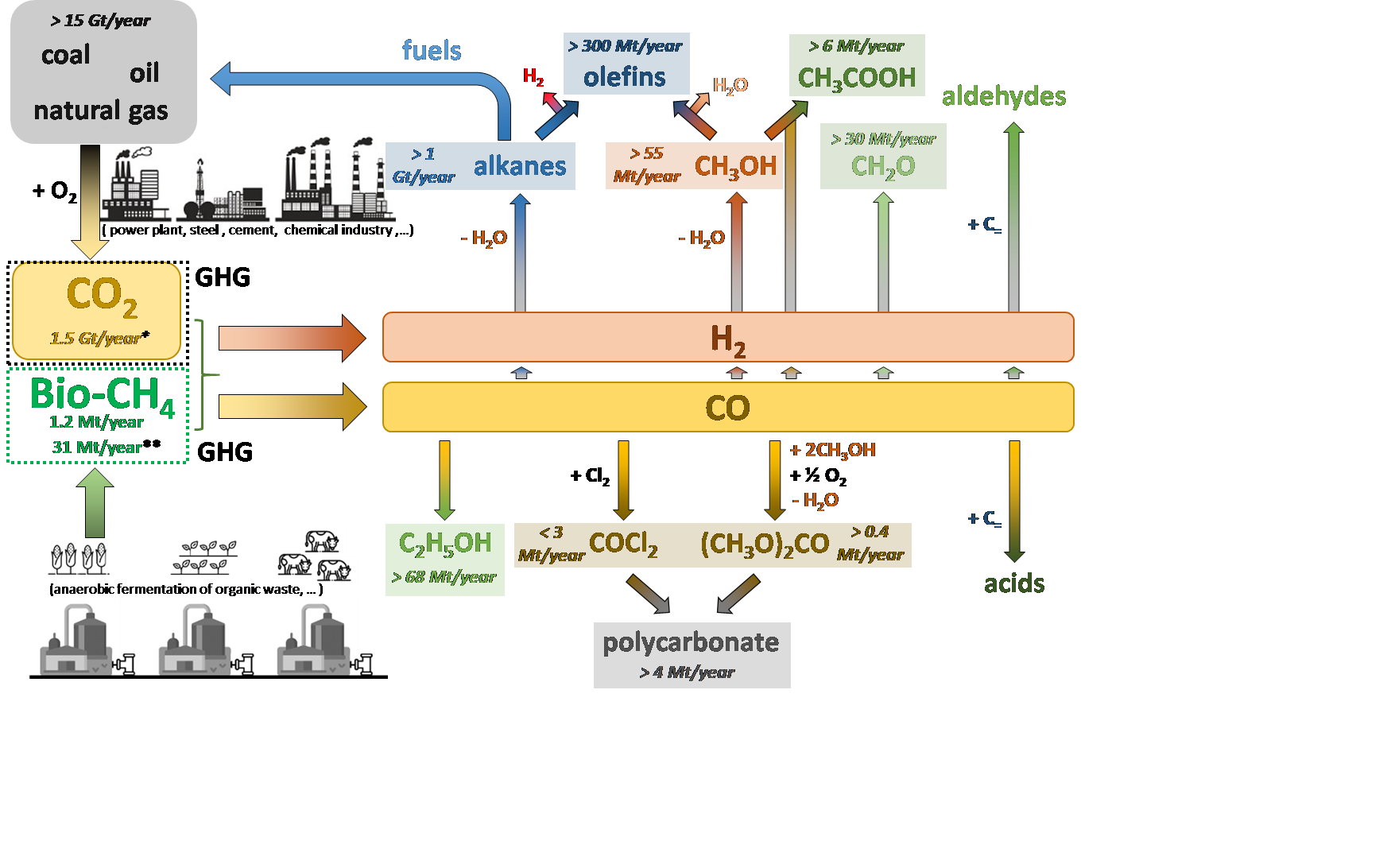 The intensive use of fossil fuels for driving industrial processes and human activities has resulted in increasingly excessive emissions of anthropogenic CO2 into the atmosphere, surpassing the 400 ppm. Being a greenhouse gas, this exceedingly high concentration of atmospheric CO2 has led to series of negative consequences for our Earth's climate system. In efforts to mitigate the high atmospheric CO2 concentration, considerable resources have been dedicated to reduce CO2 production by replacing fossil fuels with carbon-neutral energy sources. On the other hand, CO2 serves as a C1-feedstock for the chemical industry, and thus increasing efforts are being devoted to its conversion into value-added products. The transition from a raw material base towards an almost carbon neutral economy is one of the biggest challenges. Catalysis is a key enabling factor to allow the development of new sustainable processes and technologies and thus plays a critical role to realize transition from a linear to a circular economy. Consequently, the development of catalysts and related catalytic technologies for the use of CO2 to produce chemicals and fuels, and renewable energy in chemical production is becoming a key area.
Our key research questions are:
How can novel energy efficient processes be designed ?
How can chemical looping provide a low carbon technology platform ?
How can CO2 be used for the synthesis of basic chemicals ?
To which extent can CO2, water, and renewable energy be used for synthetic fuels ?
How can direct catalytic conversion of methane (bio-methane) into chemicals and building blocks be realized ?
How can we contribute to the development of smartly engineered materials ?
Can we exploit low carbon technology for energy storage ?
Which are the tools required to provide solar-driven chemistry ?
The following topics are part of the Low carbon technology research theme: